Member Get Member (MGM) Referral Reward Program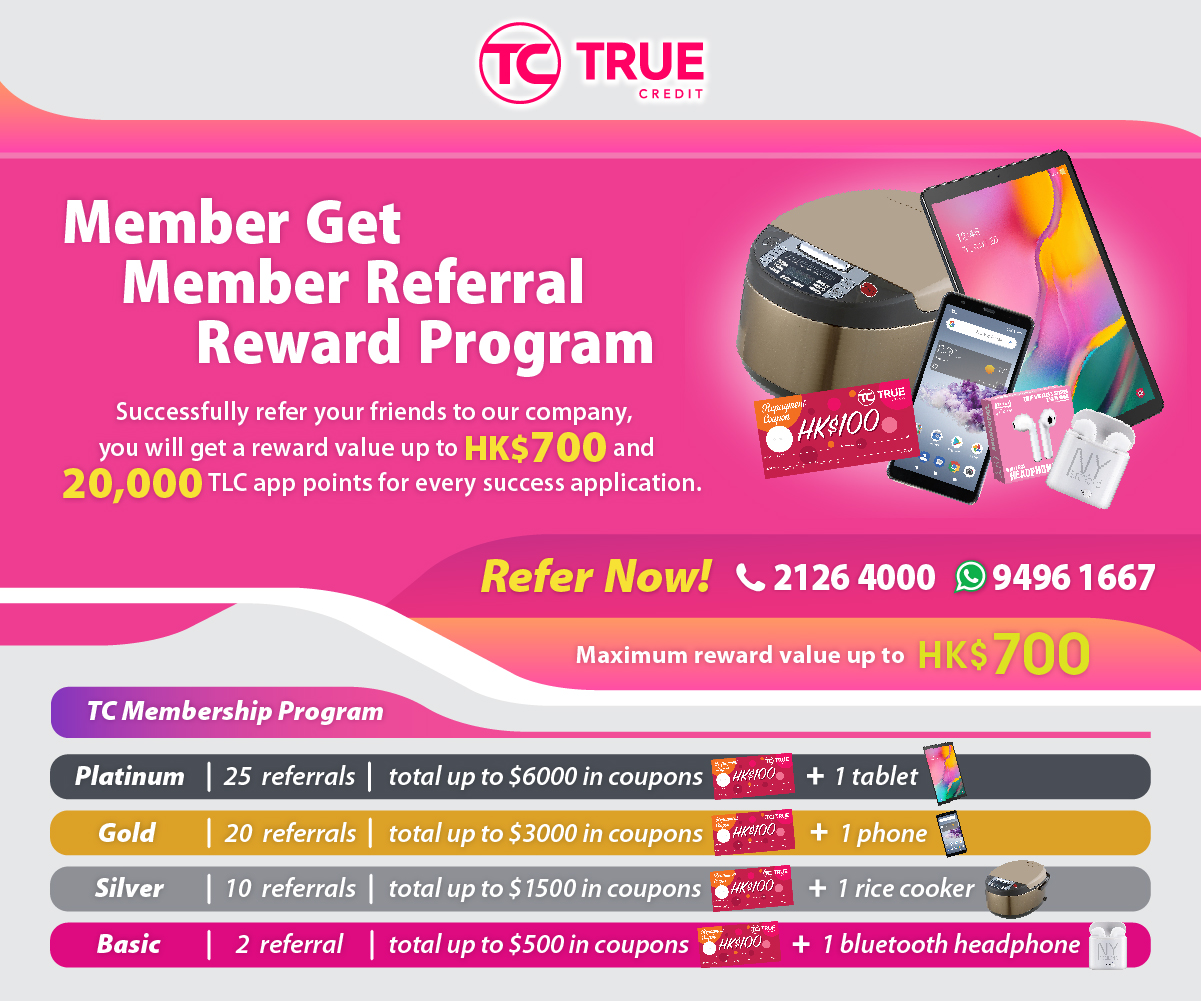 Click here for Bahasa Version
Member Get Member (MGM) Referral Reward Program Form
Amazing!? Want to get rewards? Refer now! More Referrals! More Rewards!
To join our program, you have to be one of our customers.
Successfully refer your friend to our company, you will get a reward value up to HKD$700 and 20,000 TLC app points for every success applcation.
Don't miss the chance and make your dreams come true.
Refer 24 friends to get a maximum total rewards $6000 and Huawei tablet!
To apply for this program, please submit below form. Our sales representative will contact you shortly.